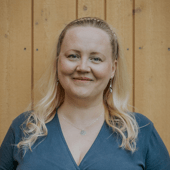 Kadi Niggulis
Employer Brand Lead – Backoffice
Genuine free bird
Kadi is our outgoing, open and sociable colleague living in Tallinn. She recently took over the EB startegy for birkle IT, after completing a successful journey of 15 years in recruitment.
What she likes the most in her role is the ability to decide and give opinions, on a strategic level, so that she can have an impact on the business goals.
If she would describe birkle IT in a few words, she would say " constant growth, warm atmosphere and people who care for each other's well-being". Being international is important to her, because it generates creative discussions with open ended opportunities.
Kadi is the mother of a lovely 2 year-old son and enjoys having time with her family, being outside in the nature, exploring the forest, cooking savory meals and... A good night sleep, to recharge her batteries!